For over twenty-five years I have been teaching and running performance workshops bringing transformational theatre-making as a team sport in places as far reaching as Toronto, Alaska, Seattle, San Diego and Paris.
This is Wally's Brain on Theatre: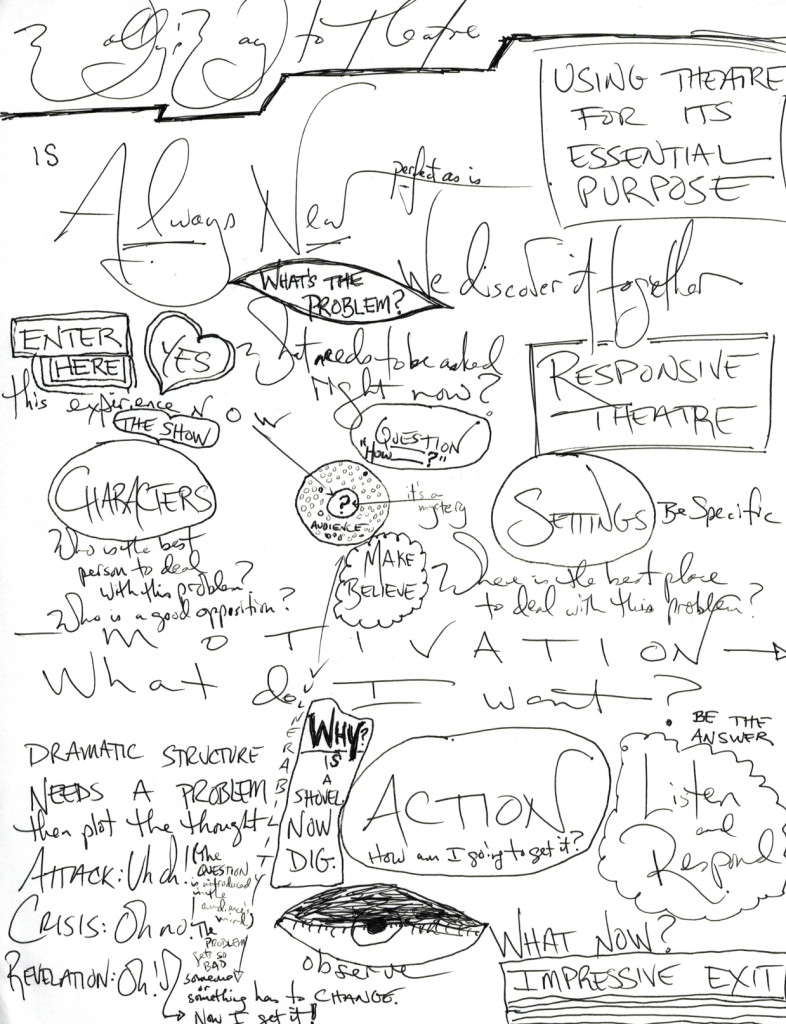 My approach to performance is fun.   It starts with the breath and listening then it moves the body, touches the heart and stimulates the mind.  At the core is a seed. The seed is a question.
I work with people of all ages and experience levels currently.   I have brought my "Be Here Now" approach to over sixty schools since 2002.  Here's a list of WALLY IN NYC SCHOOLS.

I am also a
Performance Coach

.  Audition / speech preparation, performance technique, Shakespeare and scene study.  Feel free to contact me if you'd like to have a theatrical workout.
ebwally (at) mindspring (dot) com
I also run
BROOKLYN ARTS FOR KIDS

alongside Ms. Belinda Blum.  I'm the performance-making-in-Prospect-Park side of the arts experience for young people.  Check out www.brooklynartsforkids.com  for more information.
Here's a couple of videos featuring ArtsCamp.